YOU'RE HOME AT THE HUNTSMAN MOBILE HOME PARK!
The Huntsman, located in beautiful Southern California, nestled between the mountains and Lake Elsinore. Only an hour away from Los Angeles, San Diego, and Newport Beach!
Huntsman Mobile Home Park
Send your inquiries to:
Attention: Office Manager
31750 Machado St
Lake Elsinore, CA
92530
From North - Take I-15 S to Exit 78/Nichols Rd. Go Right on Nichols Rd, and then take the next Left onto Collier Ave. In Approx 1.2 miles turn Right onto Riverside Dr/CA-74W. In 1 mile turn Right onto Lash St. In 0.5 miles turn Left onto Machado St, the entrance to The Huntsman will be on the Left in 0.5 miles.
From South - Take I-15 N to Exit 77/CA-74W. Go Left onto Central Ave/CA-74W, and then take the Right onto Collier Ave. In Approx 0.5 miles turn Left onto Riverside Dr/CA-74W. In 1 mile turn Right onto Lash St. In .5 miles turn Left onto Machado St, the entrance to The Huntsman will be on the Left in 0.5 miles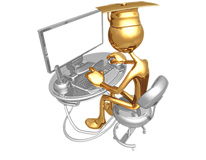 Mobile Home Park